I work for you. My main purpose as a real estate agent is to negotiate for you and protect your best interests. Whether you are buying your first home or your tenth, purchasing another investment property, selling a condo or the family estate, moving up or downsizing, I am dedicated to serving you and meeting your real estate needs. To that end, I am committed to:
Providing excellent customer service:

being available when you need me
responding to your questions and concerns
giving you the time and space you need
providing information and resources to help you make informed and educated decisions
Staying on top of real estate market trends and statistics
Knowing the current local market
Using state-of-the-art, high-impact, and high-quality marketing for your sale
Using my connections to find the property that is right for you (including off-market properties)
Negotiating with confidence and integrity
Connecting you to well vetted resources for first-rate vendors, lenders, and other professionals you need before, during, and after escrow
Always acting with professionalism, respect, and kindness
Being available to help as needed even after escrow closes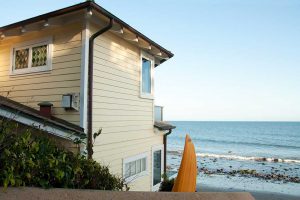 Over the past 21 years, I have helped hundreds of people buy and sell real estate in Santa Barbara and the surrounding areas, and I consistently rank among the top agents each year. My reputation is built on trust, service, and integrity. Repeat clients and referrals from satisfied past clients make up more than 80% of my business — a testament to how happy my customers are with my service and the results.
I am grateful for the opportunity to serve my clients and for the trust they have in me. I believe the foundation of my success is this: I care deeply about my clients, I'm dedicated to deepening my knowledge and skills, and I'm an expert negotiator and insightful problem solver.
Please check out my LinkedIn page for information about my education, awards, professional affiliations, public speaking, and committee work.
And on a personal note, a little more about me:
I moved to Santa Barbara to attend UCSB, first earning a B.A. in Economics and Sociology and then a teaching credential from the Graduate School of Education. After a year of teaching economics to high schoolers, I went into accounting and enjoyed that field for more than a decade. I then took my hobby of book typography and graphic design and turned it into a new and satisfying full-time career for another decade. In 2001, I earned my real estate license and have never looked back. My passion has been and probably always will be to help others succeed — to help them live their best lives.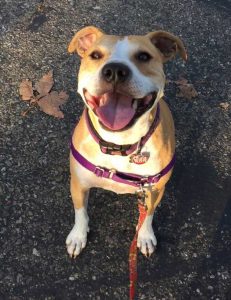 Over my 39 years in the Santa Barbara area, I've lived in almost every part of the south coast, from Isla Vista to East Beach to the Riviera. In 2015, after being a homeowner on the Mesa for 13 years, I downsized and moved to a planned development in Goleta with my adorable rescue pup, Joey. I remodeled that home,  lived there for 4 years, and also served on the HOA board of directors. In 2019, I bought a fixer house in the Kellogg area of town, and have remodeled it top to bottom. I love the greater Santa Barbara community and have been volunteering for various local charitable organizations for over 30 years. I served on the board of Santa Barbara Channelkeeper for 11 years, have served on homeowner association boards, and am currently a volunteer for the Humane Society of the United States. I've also served as a director for our Santa Barbara Association of Realtors, have been a member of the statistical review committee for over 10 years, and regularly write about Santa Barbara real estate stats for the local newspapers.
For fun, I really like to design and remodel houses (mine and other people's!), find new places to walk and hike with my dog and our friends, practice tai chi, make jewelry, try new restaurants, and score "floor seats" to a great concert at the County Bowl.